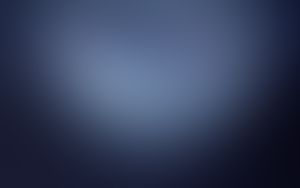 Welcome
A New Day Festival is a three day festival in the beautiful setting of Mount Ephraim Gardens, featuring the very best in Prog-rock, Classic rock, blues and roots music. 
Created by enthusiastic music lovers who appreciate the importance of good ale (other beverages are available!) delicious food and great nostalgic music. This festival has it all and is about offering you an amazing weekend to remember, with like-minded people in the heart of the Kent countryside. Join us.
The festival begins on Friday at noon but for those eager to get here and beat the traffic and get a good camping pitch the campsite will open on Thursday. The bar will be open and some food stalls. If you fancy joining us for a pre-festival chill-out evening, please book your additional camping night when you purchase your festival ticket.
A NEW DAY 2023
18th August to 20th August at Mount Ephraim, Hernhill, Kent
 OUR LINE-UP...
FRIDAY 18th August 
Phil Campbell & The Bastard Sons 
Nine Below Zero 
Geordie 
Thunderstick 
Mythra 
Cuprum 
Leatherat 
BushFieldSmith 
Avawaves (Anna Phoebe & Aisling Brouwer) 
The Gypsy Pistoleros 
Disco Drug Store 
SATURDAY 19th August 
Ozric Tentacles 
System 7 
Caravan 
Lindisfarne 
Pentangle 
Pearl Handled Revolver 
Flutatious 
True Deceivers 
Zac Schulze Gang 
Splink 
Skylines (A tribute to Camel) 
SUNDAY 20th August 
The Zombies 
From The Jam 
The Glenn Miller Orchestra UK 
Troy Redfern 
Eddie & The Hot Rods 
Slim Chance 
Rosalie Cunningham 
Franck Carducci & The Fantastic Squad 
Ides Of Sedition 
ZZ Toppd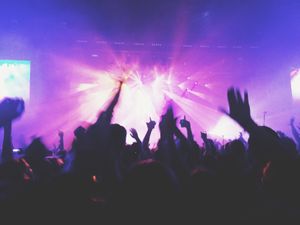 Earlybird tickets are available until January online and by Mail Order (with no BF). 
See LATEST NEWS on the info page for - yes, you guessed - the latest news :-)
Details of Glamping, Thursday camping etc etc also on Information page.
Looking forward to seeing you all again very soon!! 
Dave Rees, Frank Smith and Angela Smith, AKA The A New Day Team  
CAMPERVAN
& CARAVAN GUIDELINES 
Electric hook-ups available on the Webstore page  at www.anewdaymerchandise.com
Water is provided, but please bring a suitable container. 
Waste disposal is provided. 
The pitching of tents with campervans is discouraged for safety reasons, however, if your group is too large to fit into your campervan/caravan, you may pitch one small two-person tent immediately beside the vehicle (max size 3x2 mtrs). Anything bigger will require an extra pitch purchase. The tents cannot be pitched if you use an awning on your van. Max awning size 2.5 meters. 
There is NOT room for gazebos. If you want to pitch a gazebo you must purchase an extra pitch for it. No windbreaks are permitted. 
Please note: Cars cannot be parked next to campervans or caravans. Please use the public car parks provided.

Please also note: Campervan/Caravan passes are for the vehicle ONLY. Each person camping must have a camping ticket