A NEW DAY 2022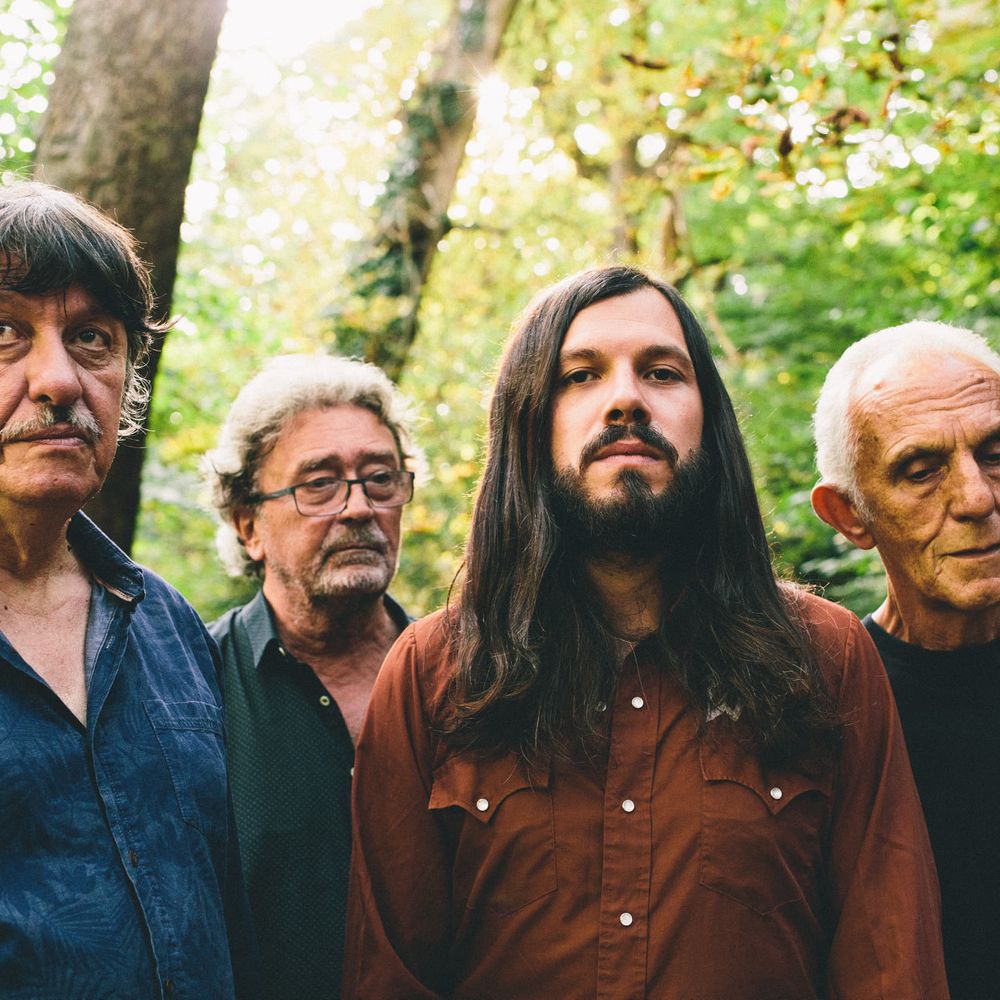 TEN YEARS AFTER
British blues-rock quartet Ten Years After originally consisted of Alvin Lee, guitar and vocals; Chick Churchill, keyboards; Leo Lyons bass; and Ric Lee, drums. The group was formed in 1967 and signed to Decca in England. Their first album was not a success, but their second, the live Undead (1968) containing "I'm Going Home," a six-minute blues workout by the fleet-fingered Alvin, hit the charts on both sides of the Atlantic. Stonedhenge (1969) hit the U.K. Top Ten in early 1969. Ten Years After's U.S. breakthrough came as a result of their appearance at Woodstock, at which they played a nine-minute version of "I'm Going Home." Their next album, Ssssh, reached the U.S. Top 20, and Cricklewood Green, containing the hit single "Love Like a Man," reached number four. Watt completed the group's Decca contract, after which they signed with Columbia and moved in a more mainstream pop direction, typified by the gold-selling 1971 album A Space In Time and its Top 40 single, "I'd Love to Change the World."
Subsequent efforts in that direction were less successful, however, and Ten Years After split up after the release of Positive Vibrations in 1974. They reunited in 1988 for concerts in Europe and recorded their first new album in 15 years, About Time, in 1989 before disbanding once again. In 2001, Ric Lee was preparing the back catalogue for re-release when he discovered the Live At The Fillmore East 1970 tapes. He approached Alvin Lee about getting back together to promote the lost album, but Alvin declined. The rest of the band was up for it, though, and together with guitarist Joe Gooch, Ten Years After started touring again. In addition to touring the world, this new incarnation recorded its first new material in about a decade and a half and released Now in 2004, adding the live double-CD set Roadworks in 2005. Alvin Lee died on March 6, 2013 at the age of 68 due to complications from a routine surgery. Ten Years After continued to tour after Alvin's death with a line-up featuring Chick Churchill and Ric Lee plus two new members: the remarkable guitarist/vocalist Marcus Bonfanti, and bassist Colin Hodgkinson. This incarnation released its first studio album, A Sting in the Tale, in 2017.
TYA were sensational when they played A New Day 2018, and we can't wait to see them again!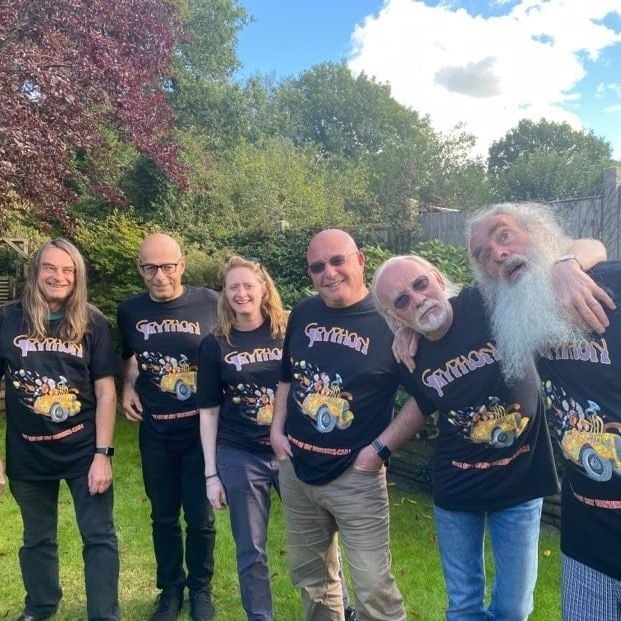 GRYPHON
GRYPHON is one of the more unusual of the folk-rock Prog groups to come out of England in the 1970s, mostly because they didn't confine their musical genre-melding to folk-rock. The formation of Gryphon came about as a series of seeds scattered throughout the previous few years, which finally took root in early 1972.
Spawned at the Royal College of Music, they started out making a name for themselves in folk-rock, but their classical training and their approach to composition, recording, and performance soon took them into the much bigger field of progressive rock, and eventually had them playing gigs in front of arena-size audiences.
Their debut album GRYPHON (which charted at No 17) was taken seriously enough to get them gigs at places like the Victoria & Albert Museum -- where they lectured as well as performed and other venues outside the usual range of folk performances. Additionally, the group's formal musical training made it possible for them to accept a commission from Sir Peter Hall for a production of Shakespeare's The Tempest at the National Theatre. That commission, in turn, resulted in the creation of the group's first real thrust into progressive rock, with the album-side length "MIDNIGHT MUSHRUMPS," which also became the title of their second LP, released in early 1974.
Their music can leap, in a single measure, from a piece of 15th century religious music across four hundred years, from medieval recorder to electric guitar, without skipping a beat. Gryphon was always impossible to pin down. They started in pubs and clubs and went on to play in cathedrals and concert halls, the National Theatre, The Albert Hall, and Madison Square Garden. They wrote the music for Sir Peter Hall's The Tempest, and he returned the favour by being there for the QEH reunion gig. They took their swirling high-speed improvisations and complex, quirky arrangements to the Houston Astrodome, toured with Yes and became the only crumhorn-honking band ever to hit the UK pop charts.
The music was dubbed mediaeval rock, Renaissance fusion, 14th century progressive and crumhorn dance funk. But it dragged in everything from Prokofiev and Bach to Beatles bits and advertising jingles, to produce music that was cheerful, original and sometimes unexpectedly moving.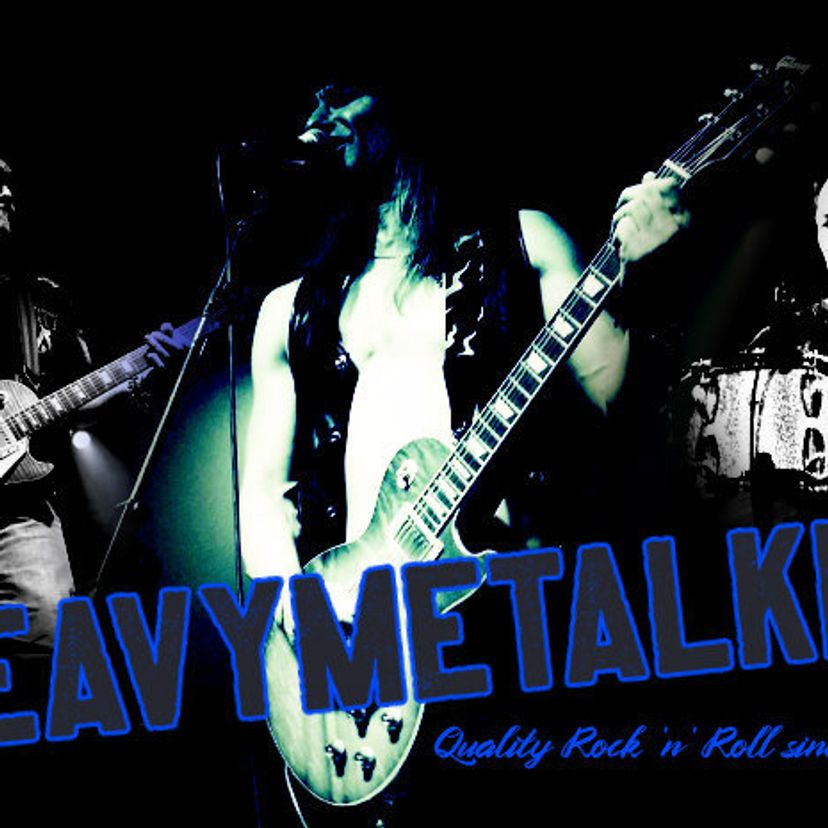 HEAVY METAL KIDS
What to say about The Heavy Metal Kids? Well...
Keith Richards:
In those days, the mid 70s, about the only thing I remember listening to is the Heavy Metal Kids…
Joe Elliott (Def Leppard) on tour in Japan, talking to his hosts:
"Could you go out and get me some HEAVY METAL KIDS CDs, please?"
Alice Cooper:
The Heavy Metal Kids? Oh, sure, Danny, Ronnie, Keith, Gary and that other guy, what was his name? Those guys rock!
Lady GaGa:
Lady Starlight [New York DJ and artist] introduced me to them; they're a glam-metal group who did this great song [Hey Little Girl]. Glam became a big influence, it's a sub-set of all these things I love: cabaret, burlesque, metal, rock.
Cock Sparrer:
To introduce Cock Sparrer to someone who likes streetrock is the same as introducing Mozart to a classic fanatic. And thanks to the good response of the crowd they are still playing today. The time was '77 and bands like the Sex Pistols didn't even exist. Their sound was influenced by bands like the Small Faces and the Heavy Metal Kids. They put in a good touch of punkrock and this genre, many call Oi! today, was invented.
Rat Scabies, when asked by an Interviewer, 'Rat. I can't get used to calling you Rat but nevermind. What music did you listen to before you started playing it?':
I dunno. There was nothing that I really liked. I used to try and be a musician and appreciate things. I didn't have a natural like, dislike, I just had, erm... You know I used to listen to jazz and things like that. Sort of like the Heavy Metal Kids, bands like that. That was the only band I ever really enjoyed, I think, but the rest of it was just sort of because they were technically good.
Captain Sensible and his pearls of infinite wisdom...
CAP - Sorry guv... I have no recollection of that incident. I DO however have some vivid memories of working with that aimiable luncho Gary Holton and his gloriously obnoxious Heavy Metal Kids on a couple of occasions. Crack open the Cognac barkeep!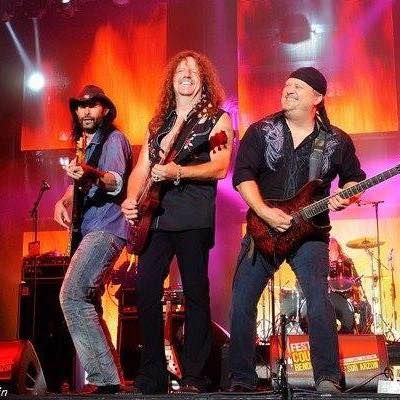 SKINNY MOLLY
Mix Molly Hatchet with Lynyrd Skynyrd and you come up with Skinny Molly.
The American South isn't just a point on the compass. It's a state of mind and way of life. It's the way you think, drink and tip your hat. It's the land where music is king, and the bands who make it are gods. When you strum a guitar south of the Mason-Dixon Line, you're running with a rock 'n' roll baton that's been carried by everyone from the Allman Brothers to Lynyrd Skynyrd. It takes a special kind of modern band to walk in those footsteps, but in 2012, Skinny Molly are back to storm the podium and ram-raid a rock scene crying out for heroes. Batten down the hatches: there's a Haywire Riot goin' on…
The four members of Skinny Molly might have heavyweight history, but this is all about the here-and-now.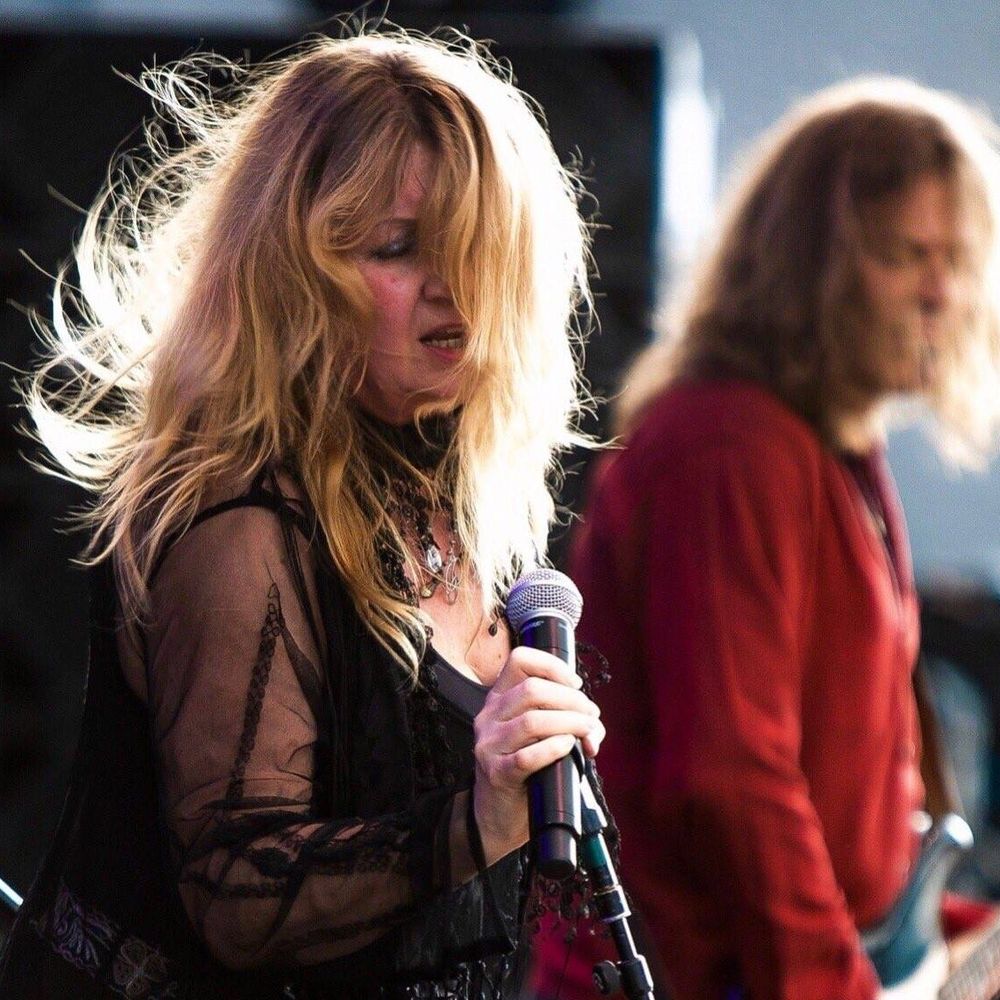 DEBORAH BONHAM
Over the course of an impressive career, Deborah Bonham has established herself as one of the finest blues, rock and soul singers the UK has produced. A string of critically acclaimed original album releases, captivating standing ovation concert performances at the Royal Albert Hall, London Palladium and on the USA Stars Align Tour with Paul Rodgers, Jeff Beck and Heart's Ann Wilson, have continually followed her while also garnering rave reviews. "Strong voiced, personable and quite the rock & roll singer. This woman, Deborah Bonham (the sister of the late Led Zeppelin drummer) earned a standing ovation at the end of her set, clearly a welcome addition to the tour."   – Elmore Magazine 
Belfast born guitarist Peter Bullick, lauded by the press for his passionate and exceptional playing, paid his dues playing clubs and theatres across the UK and Europe for many years. The constant touring allowed Peter to develop his own style while holding dear guitarist Rory Gallagher and others who were a big influence on his playing. Of all the guitarists that influenced Peter it was Paul Kossoff with whom he connected with the most. Years later Pete's playing would not go unnoticed by none other than Paul Rodgers who selected Pete and the rest of Deborah's band to back him on his Free Spirit concerts and tours of the UK and USA. "Guitarist Peter Bullick constantly showed why Paul Rodgers touted him as a replacement for Kossoff should Free ever reform. His bluesy but always economic fills and solos lit up the stage." – Tight But Loose
Deborah and Peter along with their powerful soul infused band (featuring players who have themselves played and recorded with Paul Rodgers, Robert Plant, Steve Marriott, Freddie Mercury, Rory Gallagher) and special guests have recorded a new blues/rock inspired album named BONHAM-BULLICK. The Bonham-Bullick album is a departure for Deborah and Peter as the album is a song book of interpretations of some great and obscure songs spanning 7 decades. The Bonham-Bullick album takes you on a journey with songs from O.V. Wright, Johnnie Taylor, Ann Peebles, Bernard Fowler, Mark Lanegan and others. Deborah and Peter throughout the recording process of the album have shown a deep respect for the original songs while reaching deep into their hearts and souls to make each song an exciting new adventure for the listener.
BONHAM-BULLICK in 2022, you'll be blown away. "Deborah Bonham -The best female vocalist and tightest band we should have been hearing for the last 20 years —An arena- worthy show in a (New York) club!" Carol Miller Q104.3 – Get the Led Out