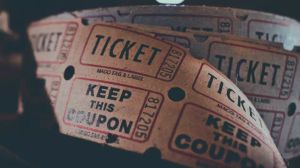 Buy 2024 Tickets

 
PRINTED TICKETS BY POST AVAILABLE ON TICKETS BY MAIL   PAGE ON THIS WEBSITE. TICKETS WILL BE POSTED TO YOU. Available with exclusive Gift Card too if you are looking for that perfect present...
ONLINE TICKETS AVAILABLE VIA SKIDDLE 
ONLINE TICKETS are purchased via SKIDDLE Ticket Agency. They will be emailed to you to download. If you have any queries re Skiddle tickets, contact Skiddle, not A New Day - we know nothing about them.
Scroll down to book tickets ONLINE. PLEASE NOTE the booking fee attached to the tickets is charged by the Ticket Agent and it is NOT charged by A New Day Festival. 
You can avoid booking fees by paying mail order by cheque. 
There is a one-off handling fee of £5 per order, not per ticket. 
Email dave@anewdayfestival.com if you require a copy of the Mail Order Ticket Form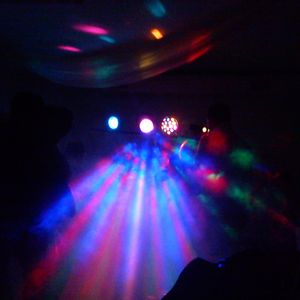 buy tickets on-line
CLICK THE LINK TO BUY YOUR TICKETS ONLINE
TICKETS are also available in person at the following outlets:
KENT 
Rock Bottom Records, 37-38 Harbour Street, Whitstable, CT5 1AJ 01227 277438 
Strum & Bass, 95-97 Watling Street, Gillingham, ME7 2YX 
Faversham Tourist Info Centre, Fleur de Lis Heritage Centre, 13 Preston Street, Faversham,  ME13 8NS 01795 534542 
Streets Ahead, 160 Maiden Lane, Dartford, DA1 4NQ Tel: 01322 558830 
Canterbury Rock, 12 Whitstable Road, Canterbury CT2 8DQ Tel: 01227 458393 
Plectrums Music, 61 The Old High Street, Folkestone, Kent CT20 1RN 
Hatters Hall, 69 Preston Street, Faversham, ME13 8PA, Tel: 07533 870241 
Vintage & Vinyl, 57 The Old High Street, Folkestone CT20 1RN 
LONDON
The Long Pond, 110 Westmount Road, Eltham, SE9 1UT  Tel: 0208 331 6767
Casbah Records, 320/2 Creek Road, Greenwich, London, SE10 9SW Tel 0208 858 1964 
The River Ale House, 131 Woolwich Road, Greenwich, SE10 0RJ
SURREY 
101 Collectors Records, 101 West Street, Farnham, GU9 7EN Tel: 01252 734409 
Archive Records, 196 Station Rd, Addlestone, KT15 2PD Tel: 01932 852158 
SUSSEX 
Helter Skelter Records, 44 The Hornet, Chichester, Sussex 01243 771744
What online fees are payable? 
Booking Fee (bf) 
A booking fee is added per ticket and is calculated as a percentage of the face value. It's always displayed before you add any tickets to your basket. The booking fee is the margin that Skiddle apply in order to cover the cost of providing a secure ticketing service. This includes overheads such as debit/credit card processing fees, VAT, customer services, call handling, account management, administration, website development, secure server costs, profit and a few tea bags for staff brews! 
Delivery/Processing Fee 
This is the second fee applied by Skiddle and covers the delivery of your order, either using the Royal Mail network or via our alternative options such as eTickets or RapidScan tickets. There is only ever one delivery charge applied per order and doesn't increase regardless of the number of tickets that you purchase. It is displayed and added at the final checkout page once you have selected all the tickets you require. We again keep these costs as low as possible and it covers the overheads incurred by dispatching the order or providing the scanning technology used to produce and validate your ticket quickly and efficiently at the event. 
**We guarantee that the booking fees on Skiddle are the lowest on the internet. If you find a lower booking fee (on a comparable ticket) cheaper elsewhere, contact us within 7 days of your purchase and we'll refund the difference (subject to terms). All prices shown include VAT.*** 
Ticket price guarantee details 
If you spot a ticket on sale cheaper elsewhere after you've purchased from us, we'll refund the difference you'd paid. 
You just need to contact us with your order number within 7 days of your purchase, stating the lower booking fee that you've seen. The booking fee displayed elsewhere must be for identical tickets (Face Value must be the same), for the same event and must be from an authorised official outlet. We cannot refund delivery costs as these may vary between outlets. 
ticket types (available for this event) 
RapidScan™ Barcoded eTickets 
Fast track your way into the event with our Rapidscan™ tickets. We'll email you a link to your tickets which contain a unique barcode and can be downloaded onto your smartphone or printed off (although showing your ticket on your phone saves trees!) iPhone and Android users can now display the QR barcoded ticket within the Skiddle app